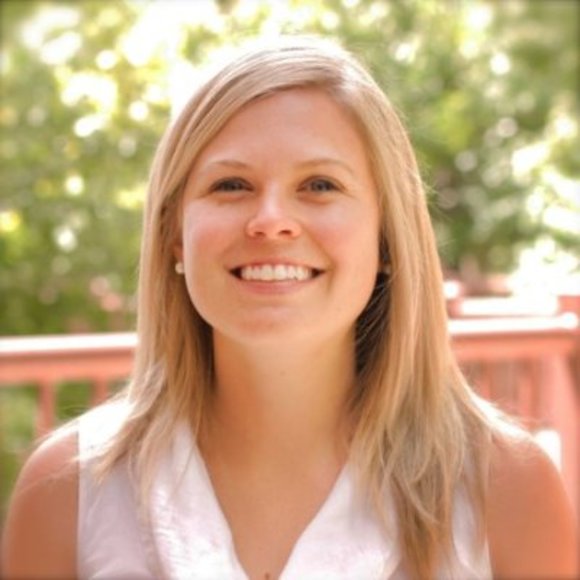 An engaging and insightful conversation with Carly Wennogle, experienced 'Customer Obsessed' seller. Carly shares practical guidance on how she has successfully integrated social selling best practices into how she sells. Research, listening, content and engaging are all key.
**************************
I recently spoke with Carly Wennogle, Account Executive & SDR Mentor at Conga or as she more appropriately refers to herself (on LinkedIn), 'Customer Obsessed Seller'. Read Carly's LinkedIn profile and you get a real sense of who she is and what she knows. I came across Carly through my own social listening and research in the article Social Selling Tips from Some of the Best Salespeople I Know - B2B Marketing Academy, from Peg Miller, VP Marketing @tax_guard, and co-founder @B2BMktgAcademy. In the interview, Carly articulated the value and best practices of social selling brilliantly. I wanted to learn more and share Carly's advice.
In our conversation we dug deeper on social selling in the context of the modern B2B buyer journey. She truly understands the modern B2B buyer and the power of social and content for listening, research and engaging with buyers. Here are the highlights of our conversation:
How do you define social selling?
We started our conversation with Carly asking me 'How do you define social selling? Such an important question and certainly a hot topic these days. From my perspective, social selling is really just part of your sales toolkit. It should not stand alone. It is ultimately about using social media and digital tools to listen; do research; engage with buyers and customers; build and maintain relationships by adding value and sharing engaging content.
Carly suggested that would be a great blog post, to have industry experts share their definition of social selling (stay tuned). There is significant debate and both of us agreed it would be useful to clarify a definition and move the dialogue forward. Carly believes a lot of the discussion on social selling is making it sound like 'social selling' is all new ways of selling. From her perspective, it is not necessarily a new way of selling but simply new tools and technology that enable research, listening and engaging with buyers in a new way. I would agree.
Can you share a bit about your background, your experience in Sales?
I don't think anyone necessarily chooses sales. I actually landed in sales because I wanted to get into the high tech space. I loved the fast pace of high tech sales. I started in lead generation, in my day it was called tele-qualification, now called an SDR (Sales Development Rep). I then lead a team of SDR's. Now I am a rep with a territory. Basically, I do some hunting, take inbound and close sales to hit my number. Even though I didn't choose sales, it's a very good fit for me.
How did you first get started with using social to help you with selling?
Social was embedded in me in one of my first jobs. I worked for Jive Software, an Intranet solution with social capabilities. We consumed all our internal content and communications through through the platform (it was and is still called Brewspace at Jive). I was working remotely so that was the best and sometimes only way for me to get information. And then, I started to contribute content through blogs. I began sharing what I was hearing from the front lines of our company, from our buyers and customers. It really helped our sales and marketing organization. This prompted me to reflect on the public social realm. Using social inside my company helped me better understand how to best interact and engage with my prospects on social media platforms like LinkedIn.
I realized there were rules (sometimes unspoken) about how to consume content and engage with others in the public social realm. Things like: listen, know your audience, make your point, ask thoughtful questions, be clear, make others look good, be collaborative, and use what you learn about others for good.
How are you incorporating social selling with your other sales activities? How do they all work together from research and listening to sharing content, engaging and building relationships?
The first thing I will say, is that I would like to always be better at this.
Kim: You underestimate yourself :)
In my mind, it takes effort to commit to using social media effectively. For examples, blocking time out of your day to do industry research and listen. As for sharing, it is not only the quantity of content you share, but what and how you share it. It is critical to put the stamp of 'Carly' on what I share, adding an insight, a point of view. This is key to help buyers see you as a trusted advisor.
LinkedIn is probably where I spend at least 50% of my day; not just for hunting, but researching, listening, scanning what is going with buy prospects and buyers. Did they get funding? Did they buy a company? Are they promoting their annual conference? Are they not sharing anything at all? It is so telling what gets shared.
It is really compelling what people share and what they put on the LinkedIn profiles. Do they write it as a resume? Does it sound like I might like them? Can you find a personal or business connection or something unique about a person? Who are they connected to? Where have they worked? Have they bought from us in the past? These things are so important and can be so flattering and impactful when you bring them up on a call.
I also use Linkedin to engage with my existing customers, prospects and companies.
"I learn a lot from my customers, and in this case I learned the key to winning hearts is personalization, not automation. And what better medium than content?!"
What role does content play in your sales/ social selling efforts?
I am biased because I worked at Kapost (a B2B Content Marketing platform) :). Over my tenure at Kapost I had to prove how sales could use content to woo buyers and speed up sales cycles and continue to engage and upsell.
The example I shared in that post was was 100% real and Emily wasn't the only prospect I was able to engage with content. It was fun to test how content would work to engage my prospective buyer. How can I educate her on the value of my products? How can I show that I am an educated seller that can help her solve her business problem? How do I do that without even talking to a buyer? In many cases, I was able to engage buyers in a buying cycle and close the deal through the effective use of content.
I am huge believer in using relevant content and then making sure you are explaining to a buyer why it is relevant and what value it brings. I do not believe in sharing content without thinking about the value it plays for both parties - as a seller and for the buyer.
Content plays an important role for all types of engagement from email to social to face to face conversations. It is about engaging in a highly relevant and valuable way.
Can you share any success stories?
Most of my success is related to research through social media platforms. You are educating yourself, educating others. It is a huge influencer when you are able to engage a buyer with insights you have found through social listening and research. You may not always be able to see direct success, but it is a huge influencer as it is part of the process.
Kim: Yes, agreed. Social is a part of your toolkit, part of how you work and you should be integrating social in how you engage a digitally driven buyer.
Educated buyers have the expectation that you should know about them, what is important to them, how much they have to spend.Meeting the expectations of an educated buyer is hard enough -- I always research first.
What are your recommendations for others to get started?
I am big believer in your outward profile. How you position and portray yourself on social media is so important. You can share 10 times a day, but if your LinkedIn profile looks like a resume, as a buyer I am probably going to walk away. I am not interested in talking to you.
Kim: Yes,! As a buyer I do not care how many times you have exceeded your quota. I want to know how you can help me.
Yes, Yes - thank you for saying it so bluntly!
Here is Carly's advice from her interview with Peg Miller:
"Updating your LinkedIn profile is step one. You can't expect others to connect with you in the social realm if you don't have a clear, up-to-date social profile yourself. Your LinkedIn profile isn't a virtual resume, it's how you show buyers you're experienced enough to work with them. My favorite posts that go into detail on this topic: The Ultimate Visual Guide to Optimize your LinkedIn Profile for Social Selling by Craig Rosenberg and 3 Ways to Create a LinkedIn Profile That Boosts Sales Credibility by Jill Konrath"
What influencers and experts do you follow and listen to?
I like this question a lot. I follow a lot of marketing and sales experts: Matt Heinz, Craig Rosenburg, Ryan Holmes. I also tend to read where I expect where my buyers are reading. I follow SalesforceBen, Jenny's Admin Tips, Admin Hero… These are all blogs or sites that cater to the Salesforce Admin, my buyer. I want to understand what is important to my buyer, not only to woo buyers, but to speed up sales cycles and to also engage and upsell current customers. It is so important to know what is top of mind for my buyer. I also like to make sure I stay up to date with my LinkedIn news feed.
Medium and Skimm are my two favourite emails I get every day. Both are a great way to stay up to date in general news and topics that are important to me.
What a great conversation! Thank you Carly for sharing your experience and extremely valuable and practical advice.